About Us
CLEAR VISION is a family owned Business specialising in all your Digital 'Free To Air' Reception needs and Upgrades.
Servicing the Eastern Suburbs and Surrounding Areas for over 30 years & recognised as the Local Technicians that are Fair and Honest.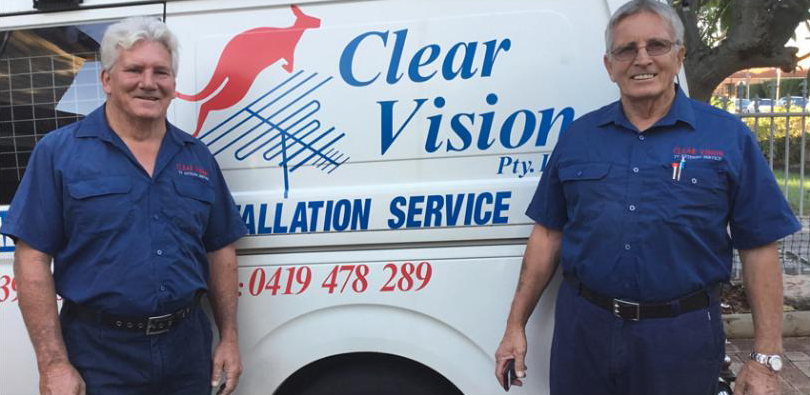 Our Clients consist of new and returning Customers, Strata Managements, Real Estate Agents and Insurance Companies.
Based in the Eastern Suburbs we are in easy reach for all Enquiries, Quotes and Services.
We give a Genuine 3 year Guarantee and an Honest Price for all your requirements, we get it right the first time and your satisfaction is important to us.
We deal with our Customers direct which cuts out the Middle Men.
Our Technicians are Efficient and Reliable with the Up To Date Experience you need for all your reception problems.
We use the best quality Australian made Antennas and Specialised Field Strength Meter to Measure and Report signal findings.
We carry out all Insurance/Storm Damage repairs and photos of Damage are forwarded as required.
Clearvision Services all Domestic and Commercial Buildings and Strata Units.
We comply with the 'Occupational Health and Safety Regulations (OH&S Certified) using 'Safe Working Methods'.
All work and materials are in compliance with Digital Broadcast Australia (DBA) and are Government Approved Installers.
All 'Workers Compensation' and 'Public Liability' Insurances are fully up to date.